The best document request module for you

Written by Loh Yu Hong,OpenKM USA Collaborator, on 25 November 2022
Have you ever had a nagging feeling that something wasn't right when a supervisor or colleague requested you to send confidential documents to them over email?
Perhaps it was an inner voice asking, "is it safe to just send them over like this?" or it was because emails didn't seem like a secure communication channel to request documents or send them.
It turns out you're right.
Billions of emails are sent daily by individuals and businesses, but by default, Emails are and were never intended to be a secure channel for sending sensitive data.
Even though users must sign into their accounts before sending emails, emails from your accounts are not encrypted, making any information sent by email vulnerable to interception by outside attackers.
Furthermore, some email servers store your emails as "Plain Text," making it even easier for hackers to break into your channels and sniff out information.
According to FinancesOnline, an average person sends and receives 121 business emails daily, and Tessian Research found that employees receive an average of 14 malicious emails yearly.
This has made it even more critical for businesses to have a sound or, at the least, a secure way to send documents.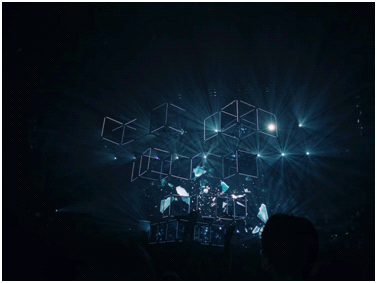 What's a better way to send confidential information?
Here at OpenKM, we provide businesses and organizations with the OpenKM Doc Request Module.
The Open KM DOC request module allows your OpenKM users to request and receive documents from external users. This is particularly useful for financial, educational institutions, and others requiring communication with external customers in a secure and encrypted way.
It provides businesses with a centralized request system, secure registration, and automatic sending of Requests for documentation. This gives businesses better traceability when information is requested by recording the details of the personnel involved when sensitive documents are requested.
In contrast to emails, the OpenKM Doc Request Module ensures that the requested documents are secure by requiring external users to upload the files directly to a file rather than through email servers, which can cross multiple networks and expose users to security, integration, and availability issues.
One of our most significant advantages is that the OpenKM Doc Request Module has consolidated documentation storage and allows for documents to be immediately available to all members that are part of the process.
Whereas sending documents through emails can quickly become a chore if you have to send them to multiple members of the organization, which also increases the risk of exposing sensitive data.
How does the OpenKM Doc Request Module work?
The first step is to create a customer folder in OpenKM. Then we would need to copy the folder and UUID, and it would be used to store the documents requested and received.
In the OpenKM Doc request module, paste the folder, UUID, and fill in the relevant information, such as the customer's name and email. The module would default list the most common document types that allow manual input of specific documents.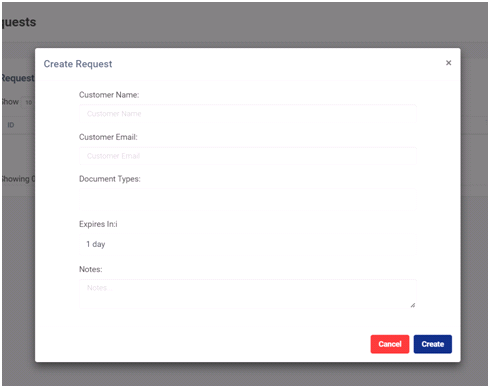 Once done, an email request would be sent to the external user to inform them that your company requests them to upload their documents.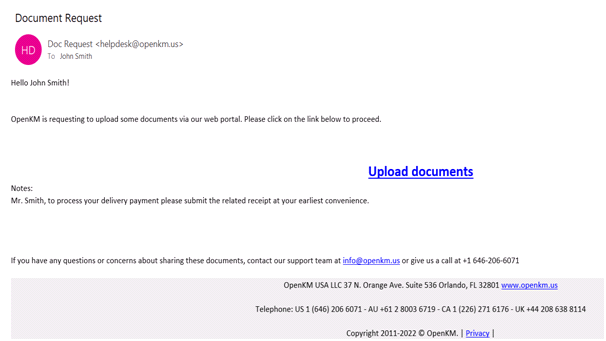 The external user would receive a notification that discloses the name of the company officer placing the request and must agree before they can proceed in uploading their documents.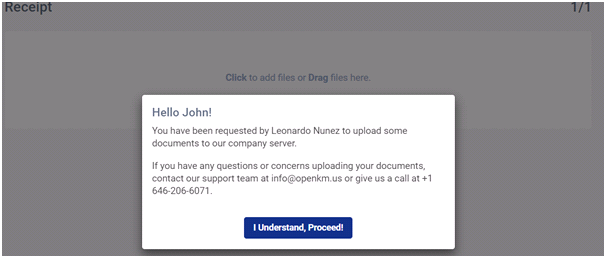 The external users can upload the documents by dragging and dropping documents in the upload window or selecting them from a document file chooser.

Once the document has been submitted, the external user receives a fulfillment notification.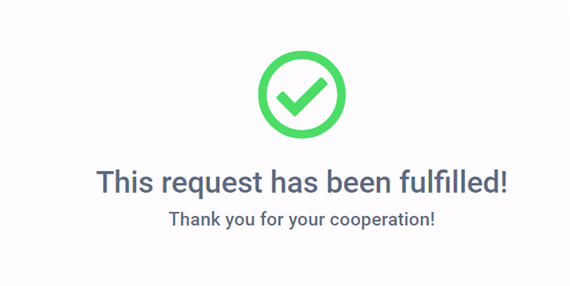 The company officer would then receive an email to inform them that the documents have been sent by the external user and are ready for review.
Advantages of OpenKM Document Request Module
Allows a company to interact with an unlimited number of external users
It can be installed on an internal server of your company or OpenKM's Cloud.
Secure communication between external users and your server
Centralized document management based on OpenKM
It is easily integrated with OpenKM's environment, including workflows, automation, cron tasks, Notifications, Metadata Searching, OCR, Categorizations, etc.
The corporate vision of the sensible client's documents, gaining your customer's trust.
Easy control of pending documents, expired requests, fulfilled submissions, and allowing resubmission of proposals.
Customizable look and feel of the application to match your corporate image.
If you want to find out more, contact us at info@openkm.us or reach out to us on our other channels.
Author Bio: Loh Yu Hong is a Singapore-based freelance writer with over three years of experience in content writing. He has worked extensively with B2B and B2C businesses and marketing agencies to create educational and engaging SEO articles to increase viewership and convert them into customers. His background in marketing has given him an edge in balancing informative content with SEO needs — but never at the expense of providing readers with a fun read.