My company can implement a document management system

Written by Paco Ávila on 14 may 2014
One factor that worries the company when implementing a document management system is whether it will adapt to the needs of the entity.
For this, a document manager must meet a premise: flexibility.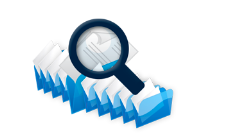 To determine the degree of need for a document management system in the company we will build on these criteria:
Unnecessary use of paper
Faced with the problem of spending and increased physical space for the file in the business, always be desirable to implement a document management system to solve these problems so annoying and yet so everyday. As a result you will get more savings on paper while managing a physical file is not necessary.
Security
Often the information on paper is lost, thus leading to greater problems in the enterprise management. A document management system also prevents the unnecessary loss of documentation and prevent falling into the wrong hands.
Communication
A document management system positively influences internal and external communications in the company. The homogeneity of the system when accessing information makes any authorized user can access the documentation maintained in the company.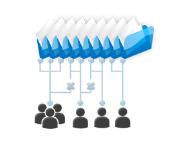 Usability
The system must be intuitive and user friendly. An interface with these three characteristics facilitates user acceptance, and enhances the process of implementation and use.
OpenKM and the document management adapted at the business
The OpenKM document management system, thanks to its versatility, covers all the above criteria.
With powerful features that allow the company to manage information and facilitate collaboration, document management and search.