Learn with OpenKM - resources that might help you

Written by Paco Ávila on 3 March 2014
In OpenKM, we want to get the most out of our system, so we offer a number of resources where you will acquire advanced concepts this open source document management system.
You can find interesting information about the operation of the system and manage the creation of the document management environment without having to consult other sources.
Here, we present these resources and how they might be applied to your business and your document environment.

The OpenKM Wiki
On the Wiki is all documentation related to the operation and implementation of our document management system. It is divided into: "Installation", "Users" and "Developers".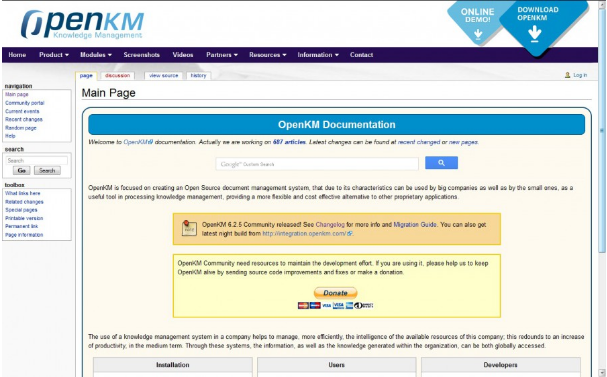 In the menus, you will find links that will lead to various manuals to start using OpenKM. Such as "Users", where we can access the "Quick Start Guide" or, if you dig deeper as to the management of the system, you can access the "Administrator's Guide".
The mode of use of this resource is simple, contents are created for the OpenKM user. During installation and system management, can be consulted specific documentation.
Screenshots
In our screenshots section, you can access a series of images that tell us about the function of the various utilities it has OpenKM. Like the file upload system, creating roles and users, the search engine for documents or stapling.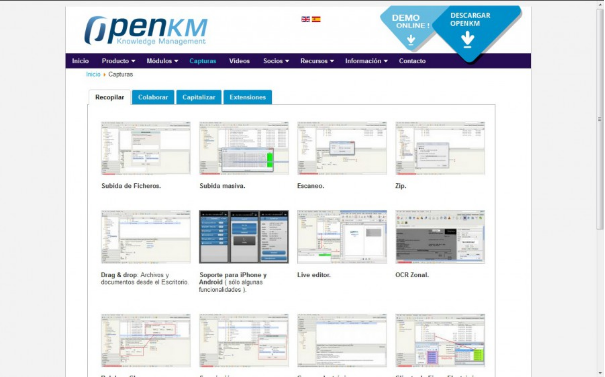 With screenshots, is intended to be understandable to the user using the document management system.
Video
The videos can find them on our YouTube channel and section created in the web of OpenKM. Here you can find about OpenKM audiovisual resources. As in the case of screenshots, the purpose of this section is simply to show how all utilities are executed by the application in the specific video for each topic.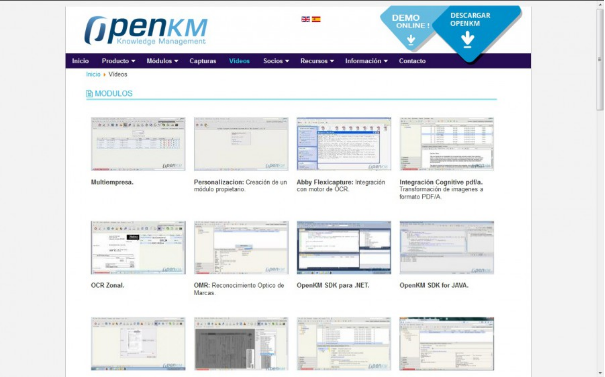 The section is divided into three areas:
Modules: the vídeos of modules in OpenKM and their roles in this environment.
Extensions: Extensions that can be installed in our document management system
Features: Here are collected all videos about the different options that we offer as OpenKM document management and how they can perform.
Our Forum
OpenKM forum allows us to support online discussions or opinions on the application. This resource is organized into different categories. In these you can open discussions or respond to published content. Registration is necessary.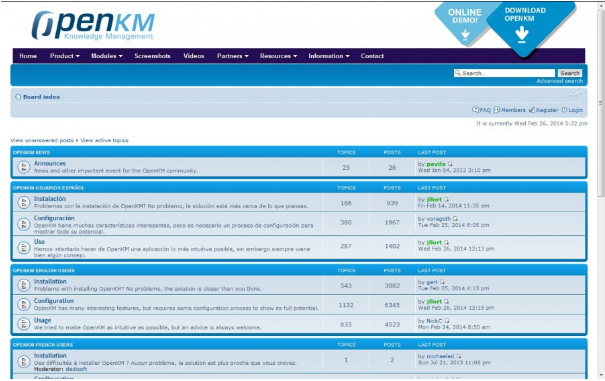 The forum is available in Spanish, English or French for users and system developers.
There are other resources available on the web OpenKM, such as FAQ (Frequently Asked Questions) which can solve the most mundane questions about the system, our Newsletter which you can sign up for updates of all developments that happen to your application, or on Facebook, where you can give us any inquiries.