How Digital Rights Management Works

Written by Ricardo Álvarez, OpenKM USA staff member on 18 December 2020
Process
The implementation of Digital Rights Management (DRM) technology is a standard procedure for digital copyright management.
Companies are producing digital information at an unprecedented rate, and this growth is not expected to stall anytime soon. According to forecasts by the Global Digital Content Market 2020-2024 (1), the digital media market is aimed to grow by $519.83 billion during the next four years.
However, digital content carried a large piracy increment with it. Illegal downloads, information leakage, copyright infringement, and other illicit activities grew exponentially due to digital data's ease of access.
This has led companies to adopt a more intelligent and efficient security system for digital records: Digital Rights Management (DRM).
The systematic approach to digital copyright protection allows companies to prevent unauthorized redistribution of digital media assets, restrict the access to private documents, and embed codes into their files to avoid and track information leakages.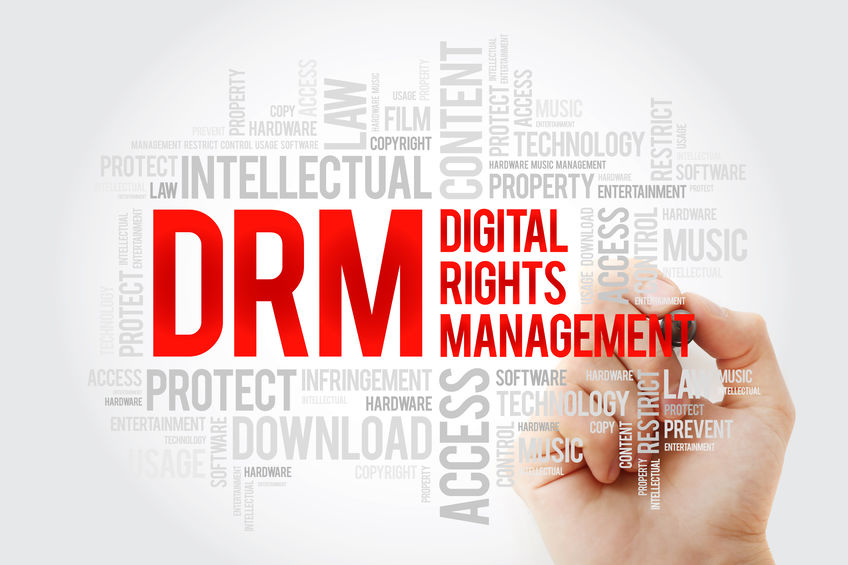 On the whole, by implementing a digital copyright management software, the company's information – and the company itself – is less volatile and more secure.
What are the technologies for Digital Rights Management?
DRM architectures may have different components, but they aim to use solutions for the same core principles.
Product Keys
Companies across all industries are continually dealing with private documents such as medical records, confidential agreements, employment records, finances, and other documents that need a set of access control technologies for restricting their viewing and use.
Product keys provide the first step in solving the accessibility control issue. This process is usually done via internal algorithms.
Some of these keys include alphanumerical serial numbers representing a product license, persistent online authentication, and multi-factor authentication systems.
These systems' objective is to establish a policy framework that ensures that only the correct users have the appropriate access to specific resources.
Encryption
Sensitive information may require additional protection besides product keys.
Document encryption is a security technology that protects a file's information confidentiality by setting an additional protection layer.
This process generates keys that lock the encoded content, and only authorized parties can use them to access the information. The encryption keys can also be subject to time limitations. This way, the keys could become useless after a specific amount of use or expiration date, limiting the chances for data privacy breaches. (2)
Restrictions
Restrictive protection measures are usually integrated with content management system software to prevent modification and distribution of copyrighted works.
These tools restrict the ability to copy, record, print, forward, or save backups of protected information.
There are digital copyright management tools that can mask the document's content to prevent screenshots from being taken. This safeguard measure can be triggered automatically when the system perceives the unwanted action. It also allows locking information to specific devices, countries, and locations.
Data Tracking
Watermarks and metadata can be included as a form of copy prevention by identifying any individual who manipulates the document.
Advanced document management systems can be automated to create and embed watermarks and metadata into files at any particular stage of its lifecycle, guaranteeing the traceability over any distributed file and enforcing accountability of users with an access privilege.
Watermarking and other security mechanisms are preventive methods that are well suited with document subscriptions and system reports that send automated emails every time there is a relevant document manipulation occurring.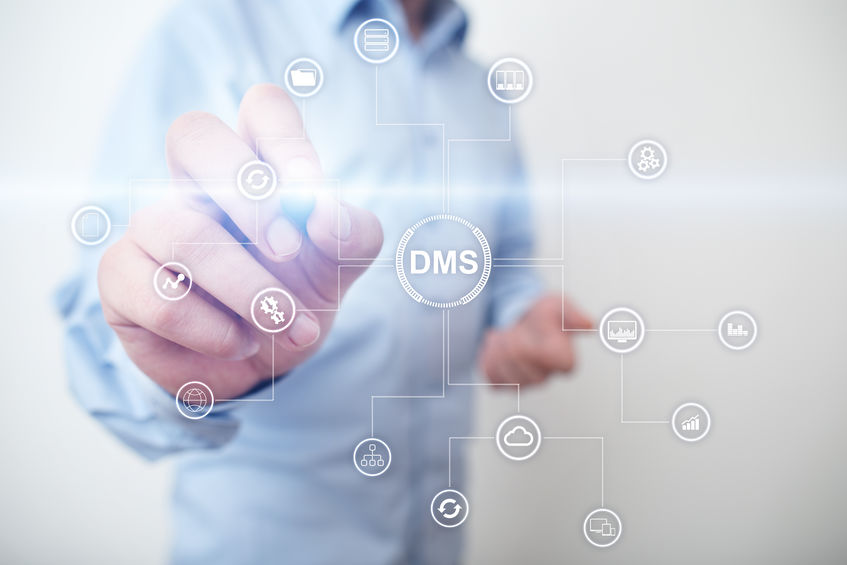 Takeaway
Document security technology should be used across the entire operational business process to preserve the integrity of any document protected by digital rights management and prevent piracy of valuable intellectual property. Furthermore, it can also provide specific features and services like time-limited trials and visibility control over the different stages of digital assets.
To be clear, this is the general description of digital rights management. To ensure proper safety, those who manipulate the documents should be well-trained. Each company should have a set of defined media management protocols to comply with the specific legal requirements for information management in their related industries. (3)
Using a high-end content management software like OpenKM can enable enterprises to implement all the necessary digital rights management tools at any stage of document management: production, protection, distribution, and document rights enforcement.