Integración de OpenKM con Bonita BPM - subida de documentos

Escrito por Paco Ávila el 24 de Noviembre de 2014
Bonita BPM es un gestor de código abierto creado en 2001 para procesos de negocio y flujos de trabajo. Este gestor se puede aplicar para varios proyectos que requieren flujos de trabajo complejos; como gestión de suministros, e-Gobierno, recursos humanos, gestión de contratos, etc.
Los conectores Bonita-OpenKM permiten usar Bonita Open Solution para guardar y recuperar documentos.
En este primer post , de una serie sobre Bonita y OpenKM, explicaremos cómo se suben documentos a esta plataforma.
Cómo configurar los conectores en OpenKM
Debemos ir a OpenKM en la lista de conectores que Bonita nos muestra y seleccionar un conector. A continuación hacemos clic en siguiente.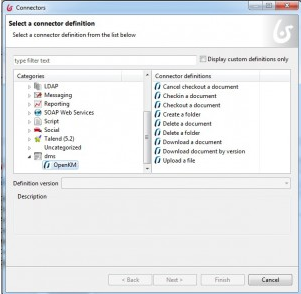 Subida de documentos con Bonita BPM
Entrada de documentos
Enter the following input parameters to upload a document.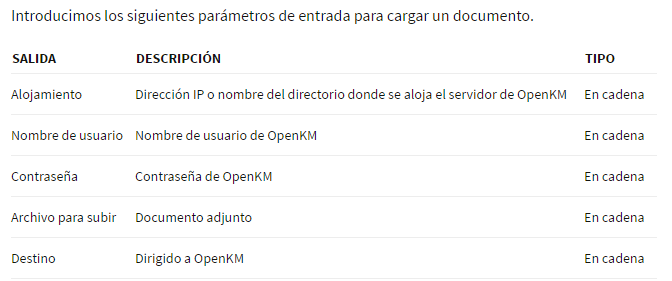 Configuramos la información del servidor y hacemos clic en siguiente.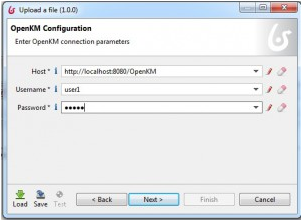 A continuación, configuramos la información del documento y hacemos clic en siguiente.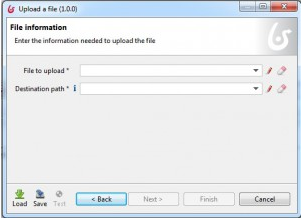 Salidas de documentos
Asignamos la salida de este conector a una variable dentro del proceso. Para después hacer clic en finalizar.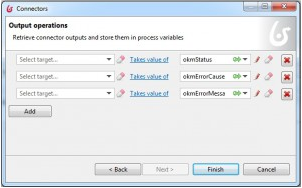 Puedes ver el proceso de carga de documentos mediante este vídeo-tutorial que hemos preparado para ti