Search
From OpenKM Documentation
The Search tab, located in the upper right of the screen, changes the desktop panels for those of Search.
Searches may be made by words in the contents of the files, by the name (title) of the documents, or by the type of file (MIME type). Similarly, providing a keyword has been provided for the files, you can search using this field. You can also do searches by property group values if they have been defined.
The results are displayed paginated with 10, 20 or 30 results.
Stars indicate the relevance of the document found. This value is established by the Search engine according to the search field and the results found. The list of documents found is ordered from most to least relevant.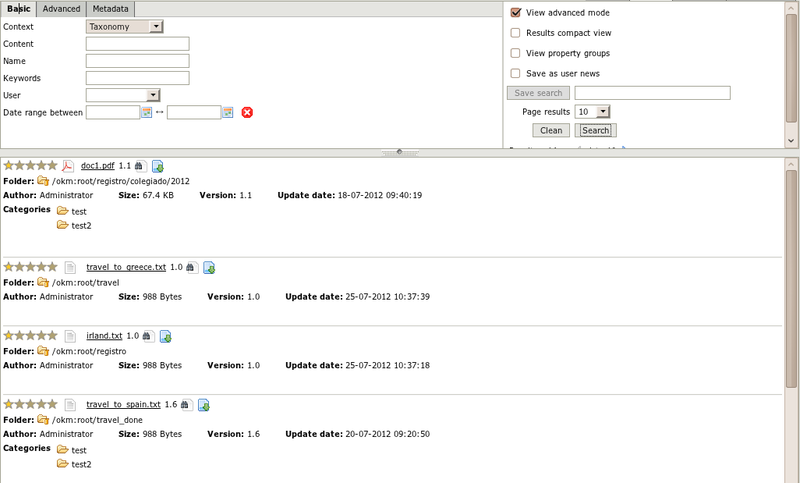 You can also select if you want to search by documents, folders or mails in the Advanced tab: