Convert
From OpenKM Documentation
Select document to convert. Right click on mouse to see contextual menu - convert menu option is available at menu tools also - and click convert menu option.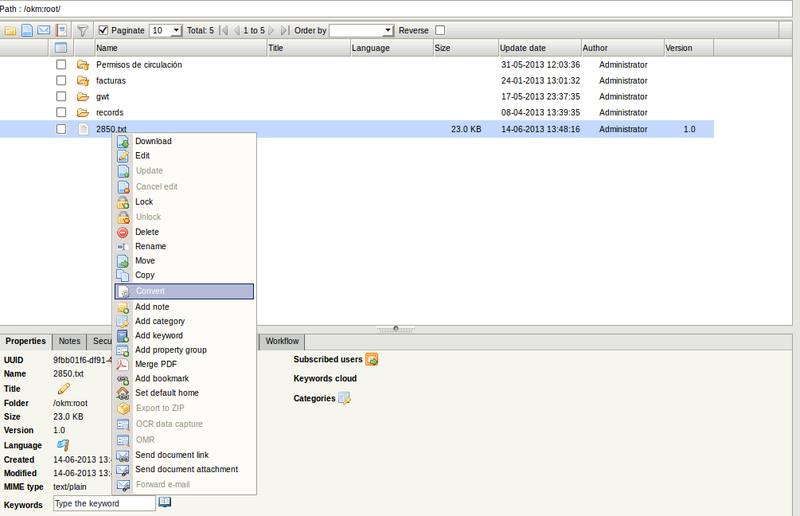 Will be shown the convert popup.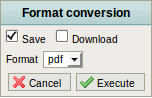 Use save option to store converted file into OpenKM.
Use download option to download converted file.
Select one format to be converted.
Click execute to proceed.