Difference between revisions of "Uploading from desktop computer/es-es"
From OpenKM Documentation
---
Latest revision as of 21:24, 30 March 2011
Icono de Operación:

Disponible en
Al centro de la pantalla aparecerá el logo de OpenKM. Simplemente arrastra y suelta los archivo o carpetas desde el escritorio de tu computadora hacia el logo y los archivos y las carpetas será automáticamente subidos al OpenKM en la actual ruta del carpeta seleccionada.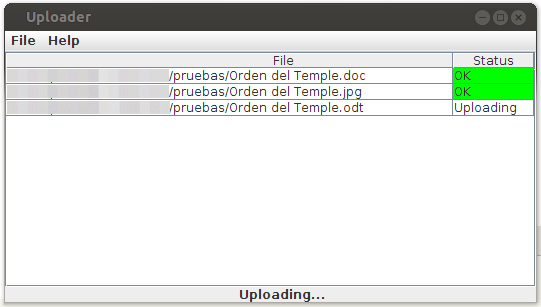 Para cerrarlo, simplemente haciendo clic con el botón derecho en el logo aparecerá el menú, y deberás seleccionar salir.