Outlook Addin
From OpenKM Documentation
Office Add-ins are compatible from version 2000 to version 2007.
After installing the Outlook add-in, a new menu item "OpenKM" will appear in Outlook.

Configure OpenKM Add-In
First you must select the Configuration menu item to set your configuration values to access OpenKM from the client computer.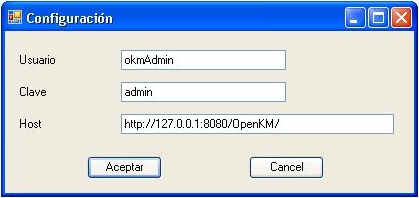 When you set your configuration values, a folder called OpenKM is created in your user My documents folder. In this OpenKM folder, a configuration file called openkm.xml and another file called document.xml are created that the OpenKM Add-in uses to store some document editing information. You should not edit or delete these files.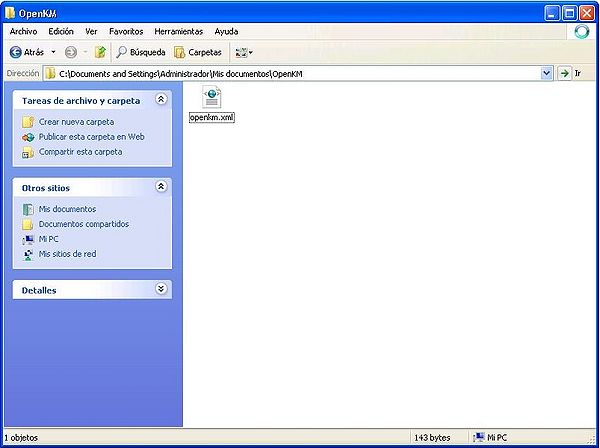 Importing emails to OpenKM
After configuration is done, the user can import emails from Outlook to OpenKM. To import emails, first select one or more emails and then select the Import mail into OpenKM option menu. After importing is finished, a message indicating the number of emails and attachments imported will be displayed.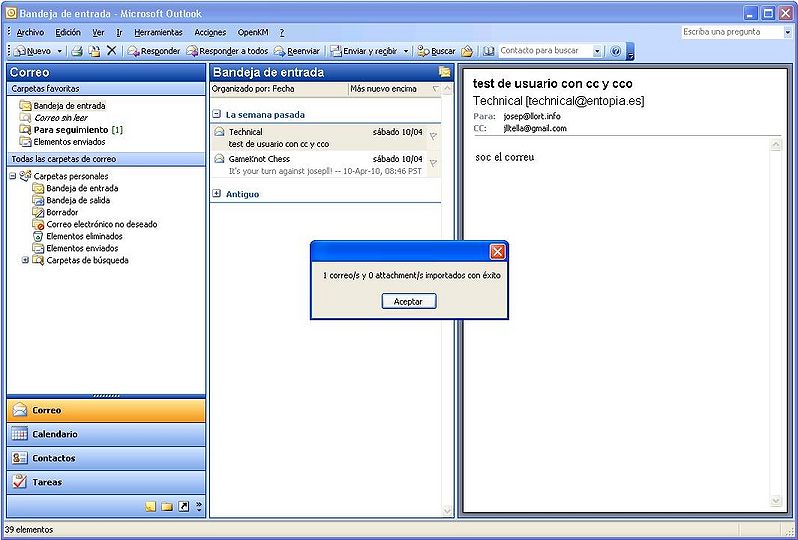 | | |
| --- | --- |
| | OpenKM Outlook add-in runs with OpenKM 4.1 or higher. |