Joomla explorer
From OpenKM Documentation
OpenKM integrates with joomla which allows to browse OpenKM repository.
Installation
Login into Joomla administration and register OpenKM joomla explorer extension.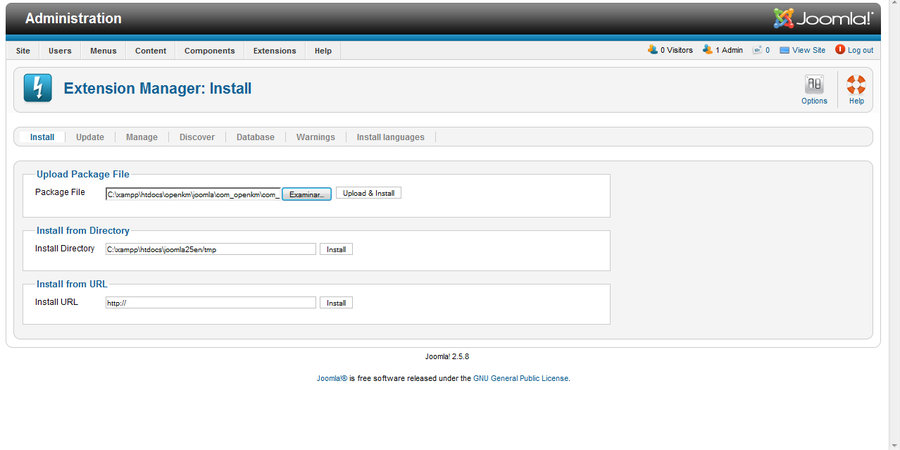 Configuration
Open OpenKM Configuration menu option into menu components.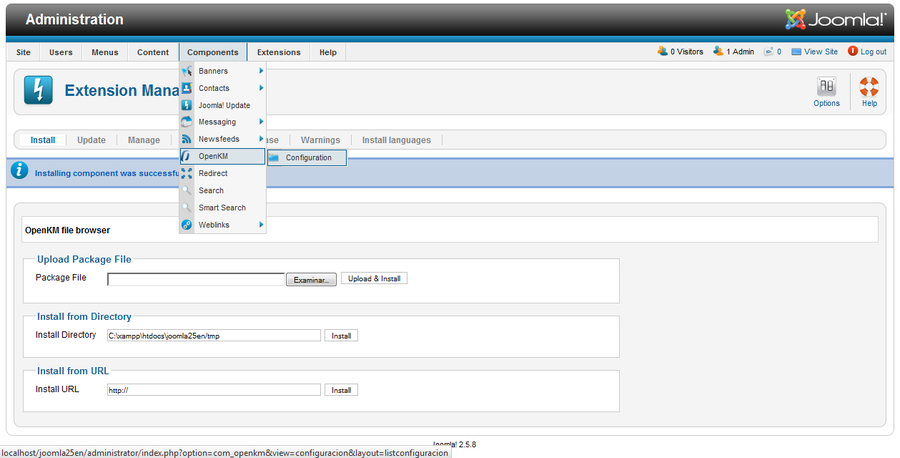 Add new OpenKM connection.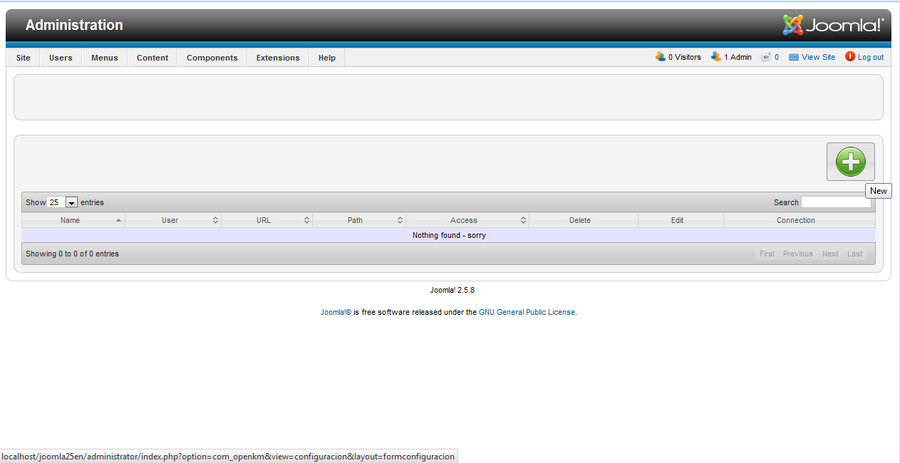 Fill form parameters:
OpenKM user credentials;
Indicate public or private access ( in case private you should write password )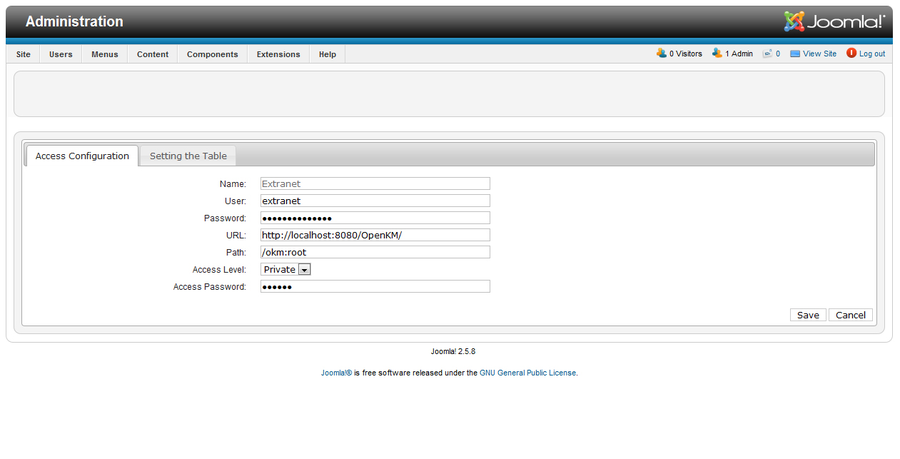 Configure visible columns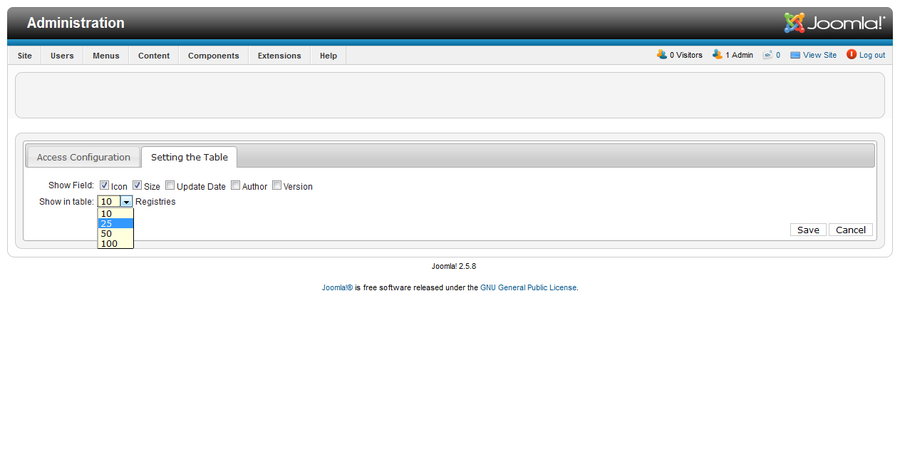 Test connection.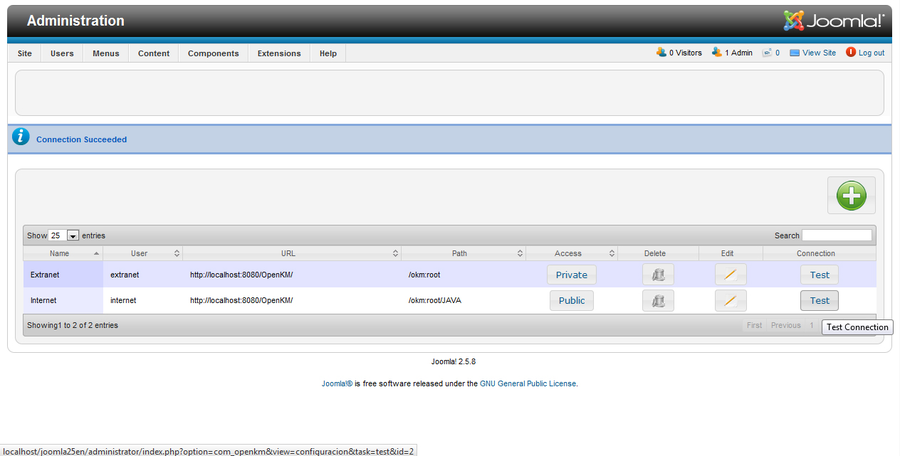 Go to joomla menu administration.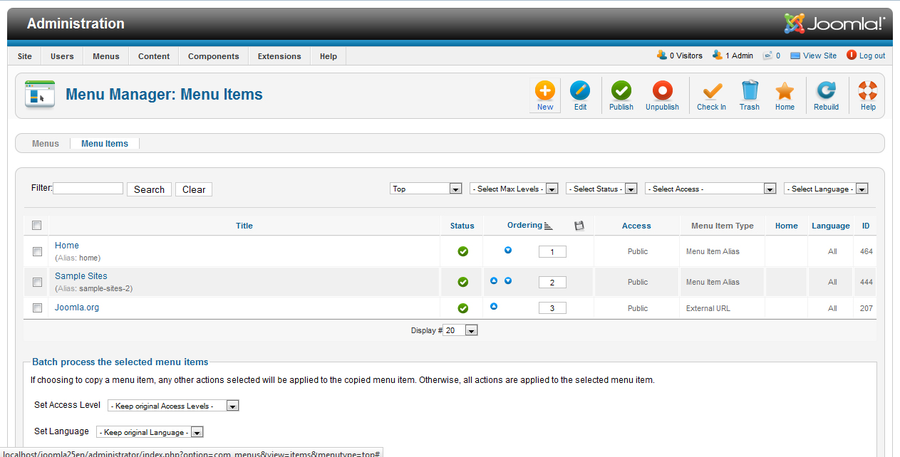 Add new menu.
Select OpenKM file Browser menu type.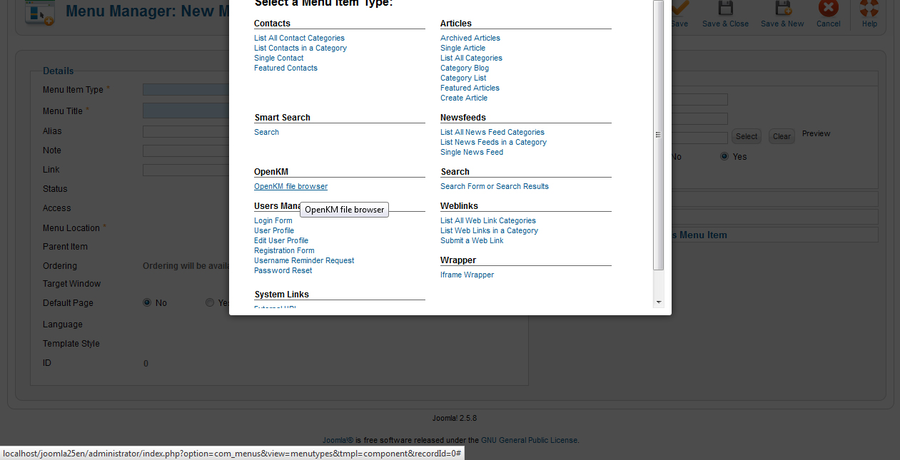 Set the menu name
Go to configuration parameteres and select from the list the OpenKM configuration to be showed in this menu option.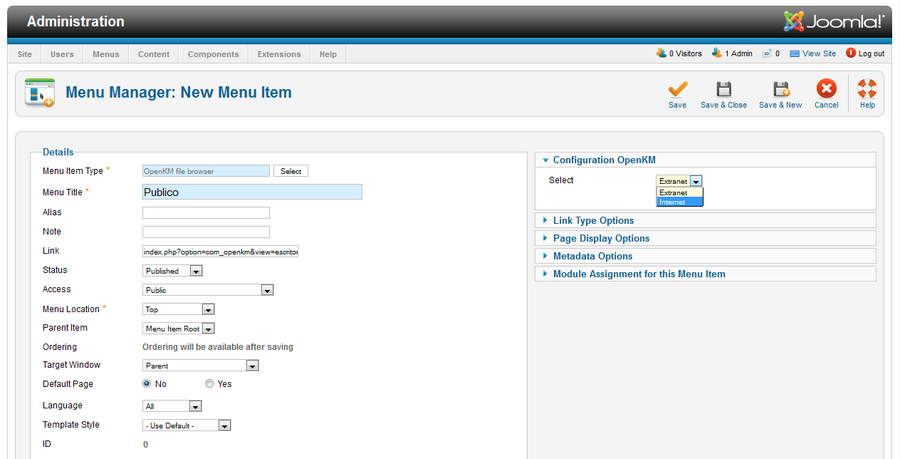 Joomla explorer
Public table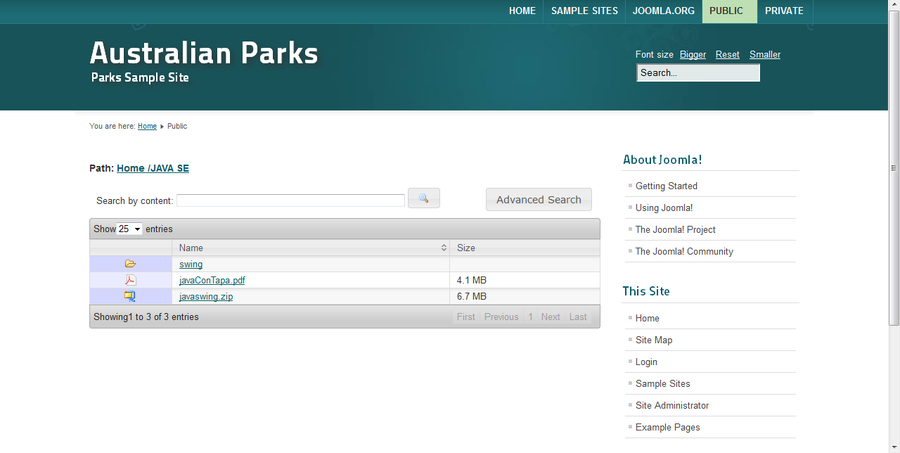 Private table
To access private section is needed to introduce password.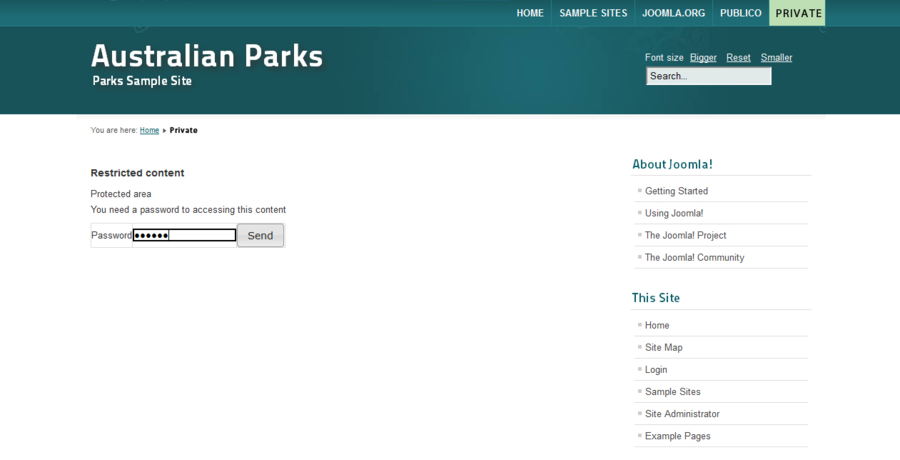 If password is correct can browser across OpenKM repository.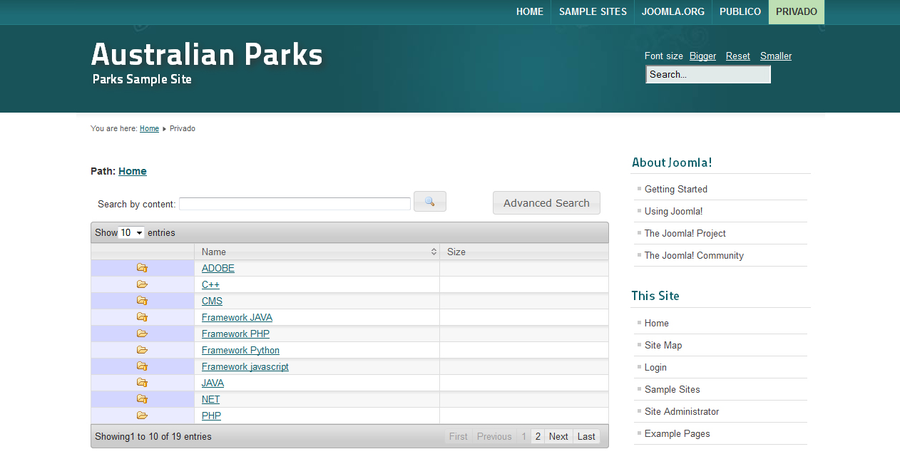 Search