Joomla explorer
From OpenKM Documentation
OpenKM integrates with joomla which allows to browse OpenKM repository.
Installation
Login into Joomla administration and register OpenKM joomla explorer extension.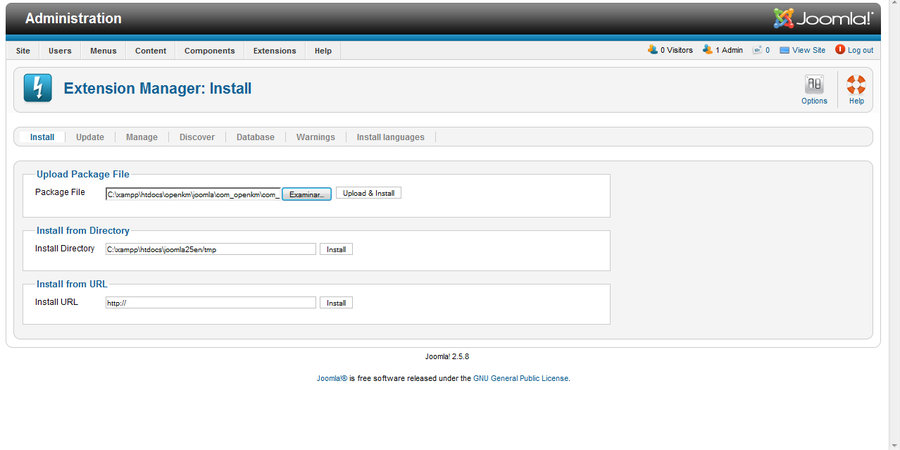 Configuration
Open OpenKM Configuration menu option into menu components.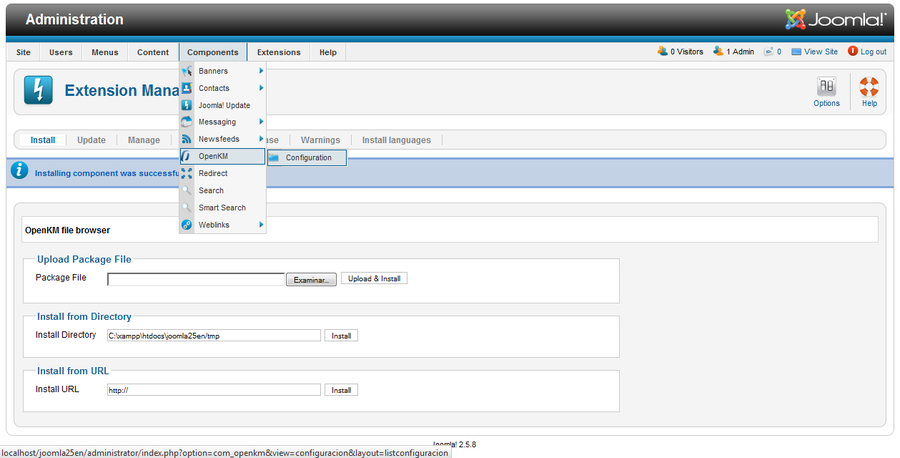 Add new OpenKM connection.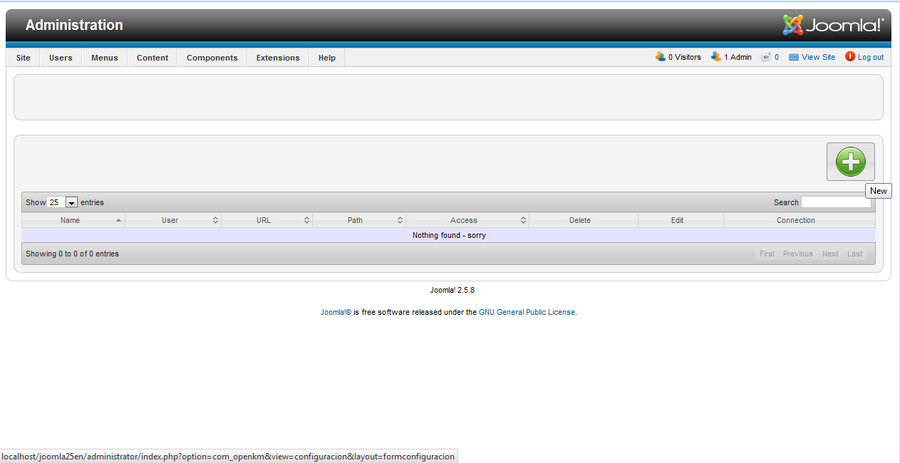 Fill form parameters:
OpenKM user credentials;
Indicate public or private access ( in case private you should write password )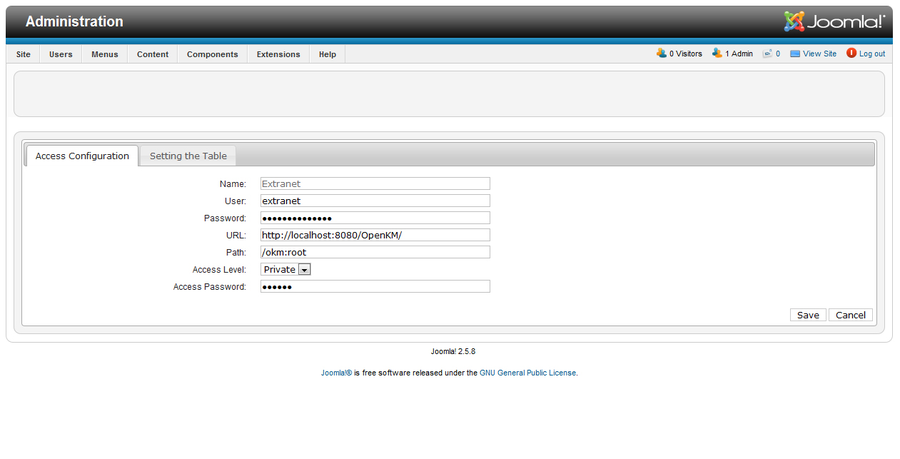 Configure visible columns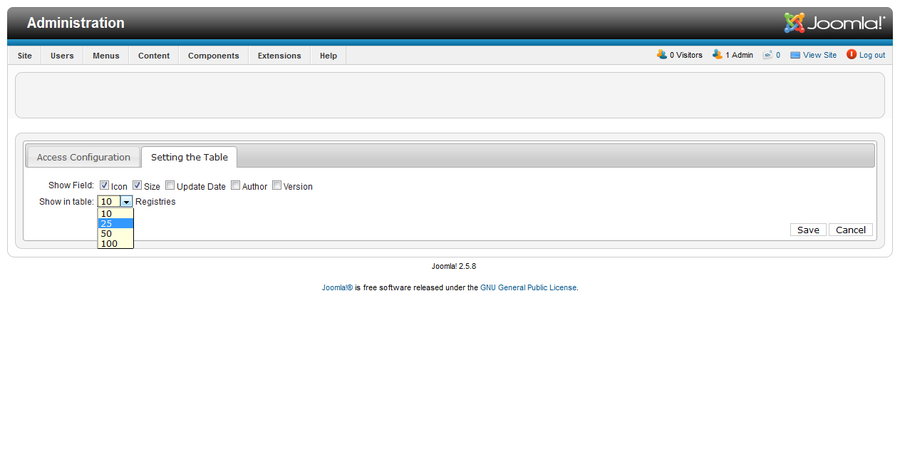 Test connection.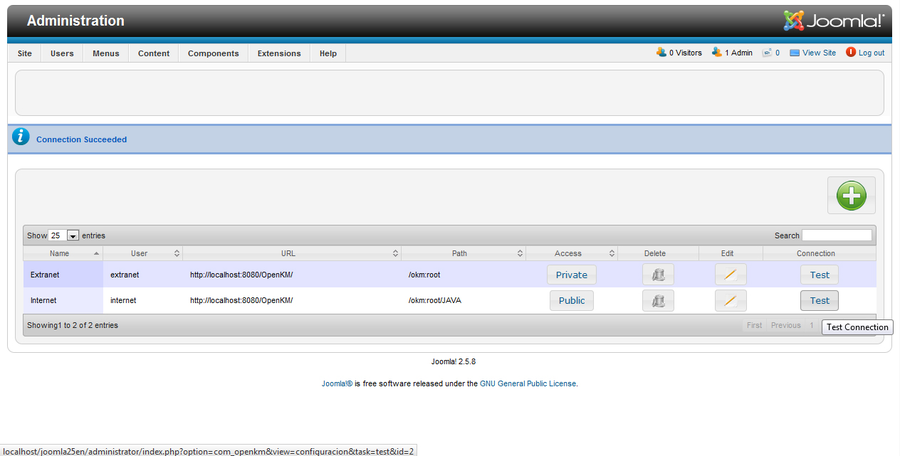 Depues de realizar nuestra configuracion para navegar por el repositorio no vamos a la administracion de menus.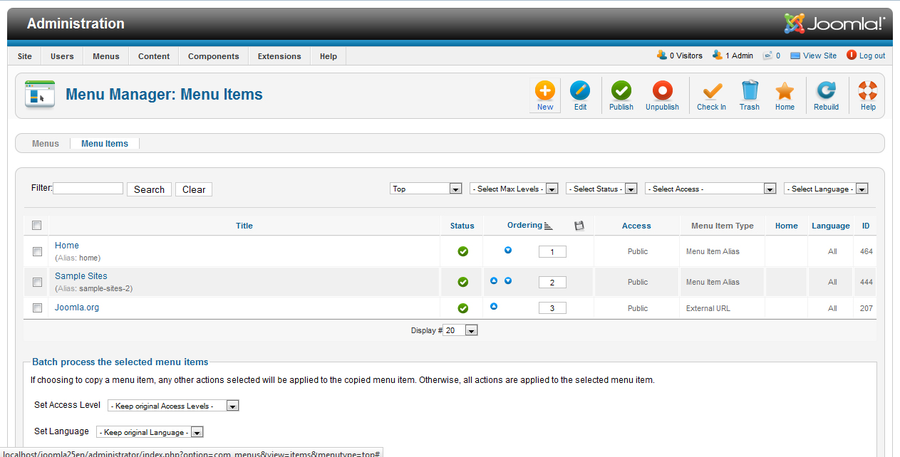 Creamos un nuevo menu. Seleccionamos el tipo de menu en este caso es OpenKM file Browser.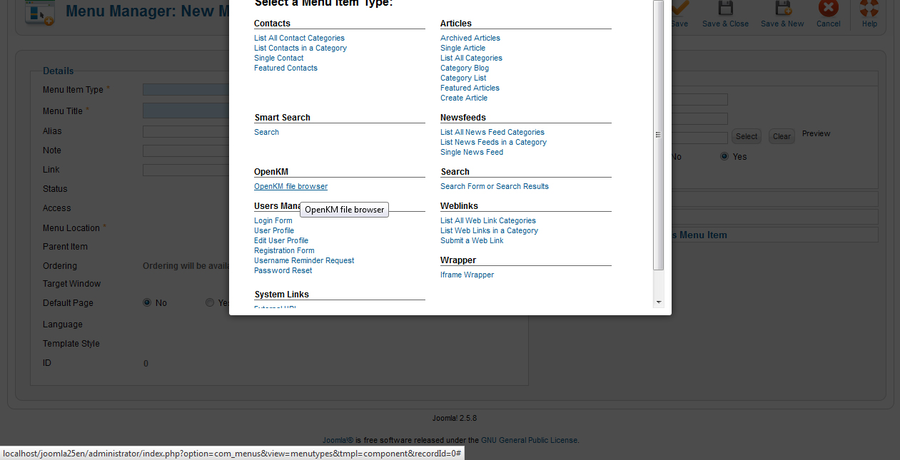 Insertamos el nombre del item. Nos vamos a la parte de la configuracion de parametros en la cual seleccionamos el nombre de la configuracion que queremos que se visualize.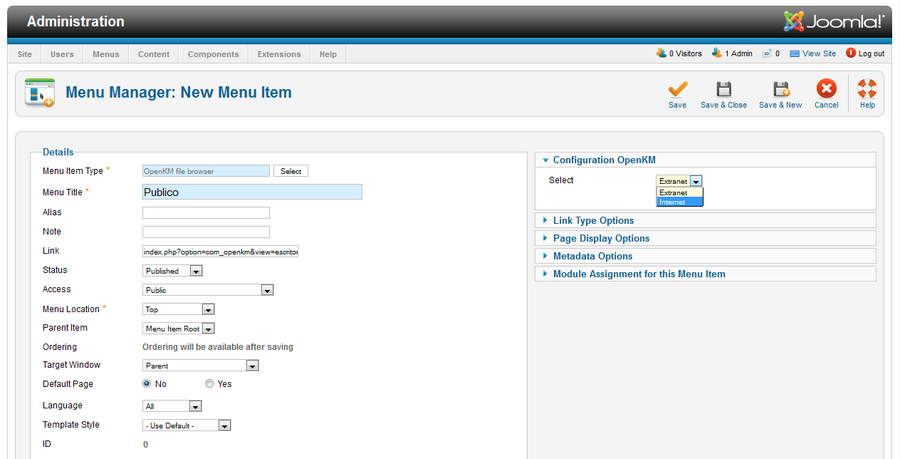 Luego de de realizar las configuraciones podemos navegar por los repositorios.
Primeramente mostraremos el repositorio publico precionando en el menu Publico.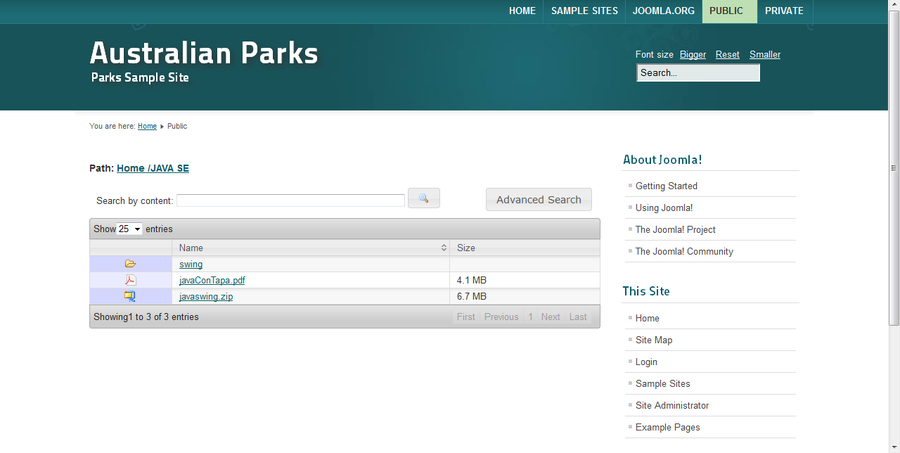 Ahora mostraremos como se visualiza el repositorio privado precionando en el menu Privado.
Ente tipo de acceso nos pide una contraseña para acceder al repositorio introducimos la contraseña precionamos enviar y si la contraseña es correcta accederemos al repositorio sino nos indicara que la contraseña es incorrecta.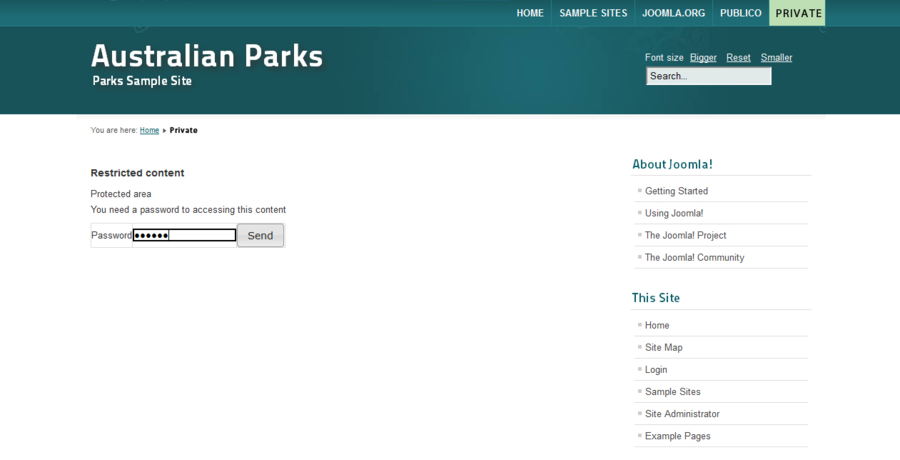 Despues de introducir la contraseña correcta puedes recien navegar por el repositorio privado.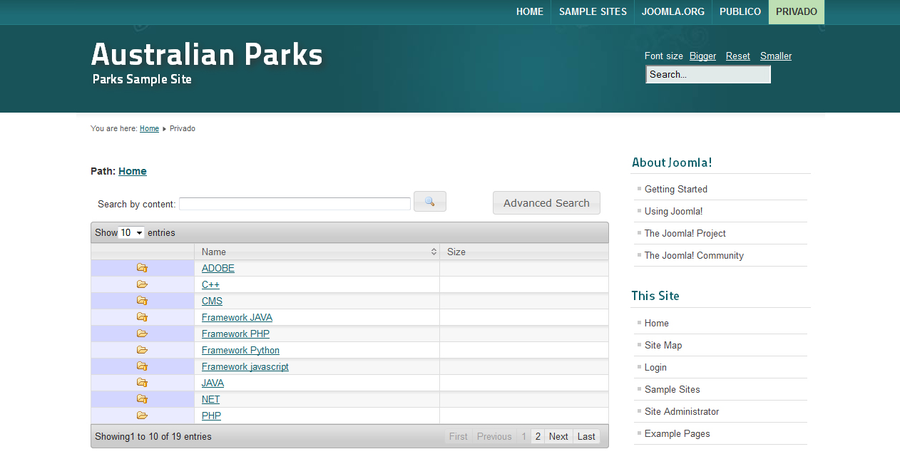 Buscador