Digital Signature Client
From OpenKM Documentation
Digital Signature Clients allows to sign - digital signature - documents to OpenKM.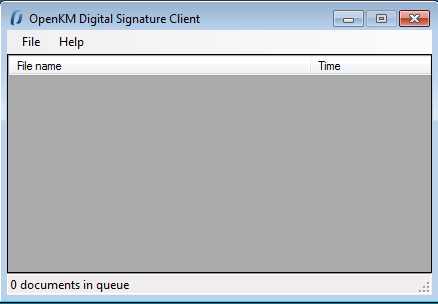 Configuration
With File / Configuration menu option is shown the configuration Popup.
Configuration parameters available are:
OpenKM version which client connects to.
User interface language
User and password to connect
The OpenKM server host


To accept configuration parameters changes, click in Accept button.
Sign documents
To sign documents, select some files or folders with files into and drag to Digital Signature Client.


Will be shown a Popup to indicate the certicate which will be used to sign documents. Select a certificate and click Accept button.


Then will be shown a navigator windows to select signed documents destination. Select some folder with write acces allowed for your user and click Sign button.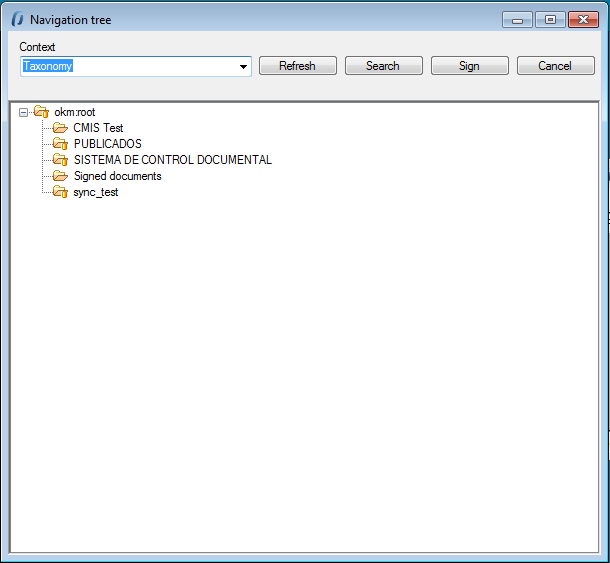 If Digital Signature Client detect an existing document with same name into OpenKM will show a Popup Window to indicate if the file must be updated or skiped.


Information about signing and uploading process is shown in Digital Signature Client table.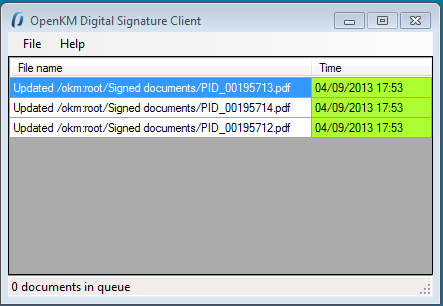 Log
In My Documents/OpenKM there's a file log called DigitalSignature.log.